A Comprehensive Approach to Cockroach Management, Tuesday, July 30, 2019 5:30 pm to 9:30 pm 
$35.00
Description
A Comprehensive Approach to Cockroach Management
Featuring: Jonathan Davis, Syngenta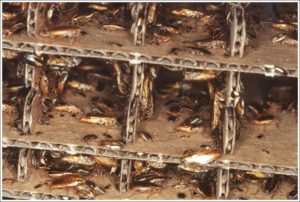 A refresher on the role roaches play in the spread of disease. We will review how infestations arise and how we can prevent them. We will offer a comparative study of insecticide formulations and active ingredients and how we can customize control options.
Tuesday, July 30, 2019, 5:30 pm to 9:30 pm
The Bug Off Career Training Center, 1085 Saint Nicholas Ave, New York, NY 10032
Note: If you arrive late or leave early for the training portion of the event, you will not receive a certificate.  Persons without photo ID may not sign the roster or be issued a course certificate. 
Cost: $35.00
No registration at the door
Payment is final 
NYS DEC Credits: 7A – 3.0, 7F – 3.0, 8 – 3.0